I don't normally do this but this sweeter than life lady was so woven into every fabric of my life and those of her friends both with illness and without, I wanted to do what I could to make her wishes known.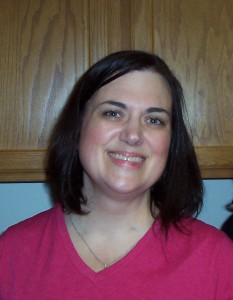 A great GP sister and one of my most cherished and best friend (her handle on the original GP forum) lost her fight from complications due to GP and diabetes. An event has been created on Facebook in her honor, as she would want it to be – Pay it Forward (for Karen). She also has a board set up by her funeral home where people may offer comfort or share memories. You can find that page here: Karen Marie Simons.
Her and her family prepared for this day, they knew would come. She has been resuscitated too times to mention and she never seemed to bounce back. I think, after talking with her husband, during the last few years she never caught up to be who she used to be. It has been hard but she ultimately won. I know she will be our precious angel comforting all of us as we go through what we know will be an extremely difficult time; experiencing feelings words couldn't even begin to describe. Know I am here should you need help.
*Also – if you have pictures of her, her husband requests you either send him the pictures so he can send them to me, or you can just PM them to me, directly.* It would be greatly appreciated as we celebrate her life. Below is a copy of her wishes as written by her husband. Please follow them. If you need help getting the organizations she claimed as her favorite charities, the donations you wish to offer, let me know. We can get something worked out. I know myself, without talking much to Victor, was to adopt a kitten from her charity. I think she'd like to see that. It is hard and sometimes all we need to do is talk. Just need someone to listen and for any of you needing that help, I'm here. Always.
Share this everywhere you can. I want to make her wishes true and for her to see all effort done because of her wonderful, sweet life. Thank you.
===========================================
* Karen's wish was no flowers she wants Mason county Kitten rescue and diabetes to benefit. (Shelters are always in need of food, toys, beds, etc., even if you are unable to actually adopt a pet) Let others know and and let it go viral. This was her wish. I thank you for your prayers.*
Miles (her husband)
===========================================