ATTENTION: STILL NEEDING SO MANY PHOTOS OF YOU WITH TUBES, scars, etc. YET POSING WITH YOUR BUFF ARMS, SHOWING STRENGTH EVEN THROUGH ILLNESS. Together, we fight.
PM me them – include *Name *Diagnosis (keep it short to names only and only the ones that are suspected to be connected to GP) *Maybe a sentence or two of what you enjoy doing, despite lines, backpacks and tubes.
THANK YOU to those who have already submitted photos; I haven't forgotten about you! But, even with the ones I have, I can't start even constructing this video for you guys without the proper photos or number of photos. Even if you are inpatient, and have the strength, get a Zaching Pose going on. Show those muscles!
Love you all and happy tummy nights. May tomorrow be better, brighter and more full of potential than today. Just keep swimming! A special amazing friend will model what I'm looking for: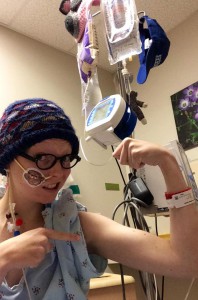 And to this guy guy who started it all, and an inspiration to me and millions of others: