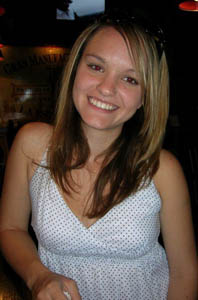 I was diagnosed with gastroparesis in November of 2010 when I was 22 years old. My diagnosis came after many years of visiting many doctors and a lot of anger and frustration. I tried to convince them for three years that something was seriously wrong with my body, and that it wasn't simple "anxiety" that was causing me to vomit and feel nauseated every single day, but finally an ER doctor admitted me to the hospital for further testing that finally gave me some answers.
When the doctor came to tell me I had idiopathic gastroparesis, it was the first time that I had ever heard of the illness. I felt relieved that I could finally put a name to what had been ailing me for so long. I didn't realize that this would mark the beginning of a lifelong fight with chronic illness, I thought I could just take a pill and be "cured."
I tried all the prokinetic medications, nothing worked. Then I was referred to an amazing motility specialist 4 hours from where I live, Dr. Patterson. He determined that I was a candidate for the gastric pacemaker and we began the approval process. I had a lot of problems trying to get the surgery approved through my insurance company, and had to wait another 6 months before I was able to have the device implanted by a wonderful surgeon named Dr. Farivar. During the 6 month wait I continued to vomit and have pain. My diet consisted solely of Ensure nutritional supplements and mashed potatoes, and my weight dropped to 92 pounds.
I have had several adjustments to my pacemaker since the initial surgery, and I still struggle with the symptoms of gastroparesis on a daily basis, but my quality of life has greatly improved. Currently I take a combination of anti-nausea and prokinetic medications, combined with the electrical stimulation to manage my symptoms.
Dealing with gastroparesis is hard, there is no doubt about it, but I will not let this diagnosis define my life. My advice to anyone dealing with GP is to never give up, and to not let their diagnosis get the best of them. It IS possible to live a full life with chronic illness: I moved away from home, I went to Spain, I graduated from college, and I got married to the love of my life. I'm living MY happily ever after, even if it isn't exactly like the fairytales.