This year, in May of 2012 my last grand-mal seizure put me in the hospital for observation with a VEEG until I had another seizure. This was not going to be exciting and it wasn't. Most of my seizures were weeks to months apart and I was afraid that either I would leave with no seizure or have one and get a diagnosis I wasn't prepared for. Turns out, I had another grand-mal seizure after they slowly reduced my ativan to nothing and from that, they diagnosed generalized Epilepsy and started medication treatment immediately. After a few days on the medication I was released with strict rules to follow regarding this medication. During my stay and after the seizure, however, I complained about the worst back pain I had ever experienced. Everyone shrugged it off telling me, "this is not why you are here. You are here for seizures, not chronic pain." Um…this is not chronic pain, this is ACUTE pain. You know the kind that makes you want to scream every time you breathe, move, stand up (nearly impossible) or sit down. I waited a day just for a doctor to prescribe a heating pad. Really? So they made me think it was all in my head. If anything it was a muscle pain, like a charlie horse in my back from my intense grand-mal seizure.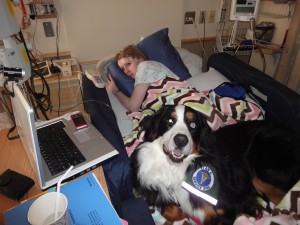 After 5 weeks of my moaning and complaining and very unusal appearance to my husband, he took me to the ER because my less-than-helpful PCP would not schedule me for an emergency appointment (I know they exist). So I had no other choice; I went to the ER. They were skeptical too. "Are you pregnant?" they would ask. Uh, not a chance in … was I pregnant. "Are you willing to provide a urine sample?" If it gets you off my back about it, yes! After 2 and a half hours of lying there crying in pain the doctor comes in with my films and simply stated, "Well, I know why you are in pain." Thank you, thank you, thank you, thank you – more vindication for me, not in my head. He proceeds to show me my x-ray of my spine and wouldn't you know it, a completely crushed L1 vertebrae. We hypothesized this happened during my seizure in May and that the muscles contractions during it pulled that bone apart. Painful? Yes…there are no numbers on their scale of uselessness to explain this level to them. "Those injuries hurt really badly." Hey thanks, I know, what are YOU going to do about it? Well, the position of the break is one where we can do nothing. I consulted a surgeon and he said he could do nothing to help other than offer a body brace (something like a body cast but could be removed when lying down). Out of the humanity in his heart he offered IV Dilaudid which helped a TON. Nothing at home would touch the pain because what I had at home I was already using to make my already present chronic pain tolerable. I attempted to go in for pain help a week later as it was preventing me from sleeping and they gave nothing but IV torodol and benedryl. I'm thankful for that much but would have rather had something for my pain. Instead I got a muscle relaxant and medication for my progressing UTI that popped up that day.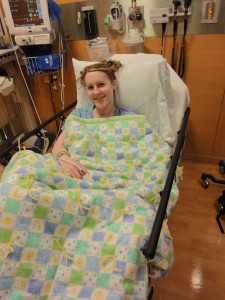 So, I'm struggling. Trying to take it one day at a time, one hour at a time and living for good days that seem to be getting further and further apart. I often wonder if anyone is listening to me and believing in what I am saying when I express pain through teary eyes. With all my medical issues, do I really look like some drug dealer off the street? I have an appointment with one of the most amazing pain specialists in the state on the first of August and hope he can provide me with something else as I know the limits of a PCP or any other specialist are heavy due to the messed up Washington State laws regarding narcotics, as if they have some right to determine who is really in pain and who is not. I'd like to break a few of their bones, give them the throw-up flu and infect their bladder and deny them pain medication and see how long they'd last. Certainly not as long. After tomorrow, I will be finding a new PCP and my wonderful friends on Facebook have pointed me in the direction of the University of Washington. My geneticist is there, so I figured I would give it a shot. I really can't do any worse than I have with my current doctor.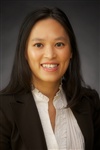 Sorry if this post is a bit negative. I am very much dreading my appointment with my PCP tomorrow. I hope she has her crap together because so far, she hasn't. No return on my phone calls or e-mails unless she has something negative to say or something that would make me work harder than is necessary to get something accomplished. Sometimes I feel like giving up but it is people like my GI (Dr. David Patterson) who keep me going forward. He actually called me and asked me to come in. Feeling as if I had done something wrong, like you feel when your father uses your middle name and calls you into his office (you KNOW it won't be good), but he assured me it was merely a check-up and to review my medications. That is the first time I had an appointment scheduled not by me, but my doctor. It is apparent he is thinking about me and worried/wondering how I am doing. For that I am grateful. In this whirlwind of life I lead there are a few constants, my husband and family, and my GI doctor (who I have been with for at least three years).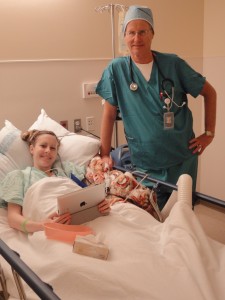 Anyway, it is late and my appointment is early. Good night everyone and good luck.
~ Happy Tummy Days!